Teaching with Contrived Experiences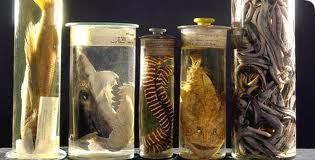 Contrived Experiences are edited copies of reality and are used as substitutes for real things when it is not practical or not possible to bring or do the real things in the classroom. It includes model, mock up, specimen, objects, simulation and games. This experience is very effective in a teaching-learning process wherein it allow students to be actively involve in an actual classroom set up. It support teachers to become more effective in teaching. It also shows reality to the learners not just by stating the certain topic and examples.
So as a teacher,it much better to bring the learners in reality even though it's just a copy or a substitute for real things. Show them the real objects or show something concrete. It's not good to state all the time the things in words or in an abstract way. Let them experience or engage themselves in a real event so that they can acquired knowledge and new life skills. Make them active participant wherein they can develop their critical thinking and decision-making skills in solving complex situations or problems This kind of experience is really applicable to the secondary learners (high school learners).